The MCB Show Band has repertoire that appeals to a broad audience.
Under Musical Director Mel Prout's leadership, the group has evolved into a tight, harmonious ensemble with an ever expanding repertoire of covering everything from jazz and blues to classic rock and swing.
Meet our performers…
Experience the MCB Show Band!


Audio Clips Coming soon.


Featured Vocalist – Antonella Vizzini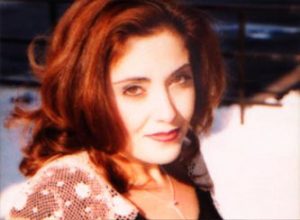 Antonella is an accomplished vocal performer with over 20 years experiences. She sings in a variety of different genres such as pop, jazz and classical. She has also embraced her Italian heritage and Latin roots and sings in Italian and Spanish.
At a very young age, Antonella was exposed to live music thanks to her father, who was also an accomplished musician. She began singing at the age of 12, studied music in high school and continued her private vocal studies with famed teacher, Bill Vincent until 2003, and now with Falconer Abrams, member of the Canadian Musical Group the Nylons.
She has had the privilege of participating in such music competitions as Rising Star at the CNE and Chin Radio's Italian Canadian Song Festival, where she placed first, 2nd and 3rd twice. She has also performed the National Anthem for the Toronto FC and the Toronto Rock at the Air Canada Centre, as well as at Nathan Phillips Square to kick off fundraising walks for Autism Speaks.
Throughout the years, Antonella has had the opportunity to work with many talented, well respected, musical groups in the GTA and Niagara region. She is versatile in performing as a soloist, and with different ensembles at wedding ceremonies and receptions, private functions, fundraisers and various outdoor festivals throughout the GTA and Niagara Region.
Featured Vocalist – Vic Chin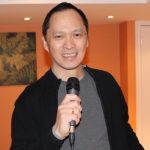 Growing up in a household in which music was a staple, Vic was exposed to swing and jazz from a very early age. Both his parents were musically talented. His father played the slide guitar and his mother, at 86, still plays the piano, in her inimitable hybrid honky tonk/jazz style. With no formal music training, Vic taught himself to play the guitar, mostly not to be outshined by his older siblings, who each could play some instrument. As a teenager, Vic joined the church choir and sang tenor, his vocal range not yet in the baritone range where it sits today. When his father passed away two years ago, Vic wanted to continue to express that love of music and found it in the music of Frank Sinatra, Tony Bennett, Nat King Cole and other greats from the era of big band music. Being part of the Milton Concert Band Swing Ensemble is the icing on the cake of his newly minted singing career and is humbled by the talent that each band member possesses
MCB Show Band Musical Director – Mel Prout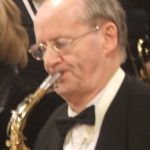 Mel Prout's varied and impressive musical background has helped to shape the MCB Show Band's musical development.
Upon joining the Air Force, Mel put his musical training to work with several military volunteer bands including the Six Repair Depot Band (now the Eight Wing Band at CFB Trenton). He was Band Master of the CFB Gimili, Manitoba volunteer military band and Musical Director of the 800 Black Forest Air Cadet Squadron Band in Mississauga for 6 years. Mel has also played in a variety of musical groups including trios, stage bands, Dixieland bands, concert and pit bands, and the Eastern Ontario Symphony Orchestra.
In addition to his duties as Musical Director of the Show Band, Mel continues to play in the Milton Concert Band (MCB), and a Burlington Jazz Band.